Our VALUES
At Glumac Consulting Group, we support an organization's fundamental operation: human resources. Offering documentation expertise, employment law compliance measures, on-boarding, training, as well as employee retention and recognition programs, our team is committed to helping your team succeed. How? By coordinating and facilitating an adaptable, seamless flow of human resources services — for municipalities, businesses and organizations. Applying our expertise brings customized solutions implemented by trusted advisors to meet your most vexing HR needs. Tailored to suit the varied demands of dynamic organizations — whether municipalities, organizations or businesses, Glumac Consulting Group resources keep your human resources running.
Our TALENT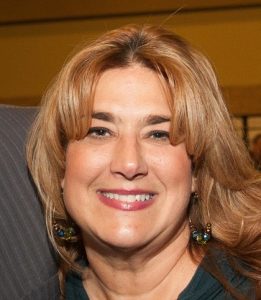 Alexandra Glumac, MS, SHRM-CP, brings valued expertise to support key areas of any organization, from HR documentation and employment policy/procedure compliance, customized training, and program coordination, to management consulting and coaching, and strategic planning support.
Ms. Glumac is an experienced advisor with expertise in human resources, who works with management to implement effective professional development training formulation, facilitation and evaluation. She has more than a decade of expertise in contract training in a community college setting, and has served a broad range of clientele with valued project management and workforce development programming. She has a passion for training, and a talent for team building. Superb written and oral communication skills, combined with excellent organizational and strategic planning capabilities, allow her to meet a valuable and varied range of any size organization's needs.
Serving as a supportive member of any leadership team, Ms. Glumac has worked closely with municipalities, business associations, Chambers of Commerce and colleges across the greater Chicago metropolitan area. A trusted liaison with, and ambassador for local businesses and community groups, she is a member of the Society for Human Resource Management (SHRM), having earned SHRM-CP Certification, and is a Charter Member of the Chicagoland Speakers Network.
Ms. Glumac exemplifies leadership, accountability, and a dedication to life-long learning. Proficient in classroom-based and online training and development, she has become a trusted, sought-after trainer and consultant. Having received her undergraduate and Masters Degrees from Illinois State University, she has earned the following additional credentials: Licensed Clinical Professional Counselor (LCPC); Registered Dual Disorder Provider (RDDP); National Certified Counselor (NCC); and Consumer Wellness Advocate Certification (CWA).
Our CLIENTELE
We're proud of the many municipalities, organizations, businesses and institutions we have served. Please contact us for case studies, client referrals or additional information.
DuPage Medical Group
Town of St. John, Indiana
City of Calumet City, Illinois
City of Markham, Illinois
Flossmoor Golf Club
Gareda, LLC
Grand Prairie Services
LB Steel
Ventura Foods
Village of Calumet Park, Illinois
Village of Dolton, Illinois
Village of Glenwood, Illinois
Village of Midlothian, Illinois
Village of Oak Forest, Illinois
Village of Richton Park, Illinois
Village of Riverdale, Illinois
Village of Robbins, Illinois
Village of South Holland, Illinois
Village of Tinley Park, Illinois
Our PARTNERS
The Law Office of Sonia D. Coleman, P.C.